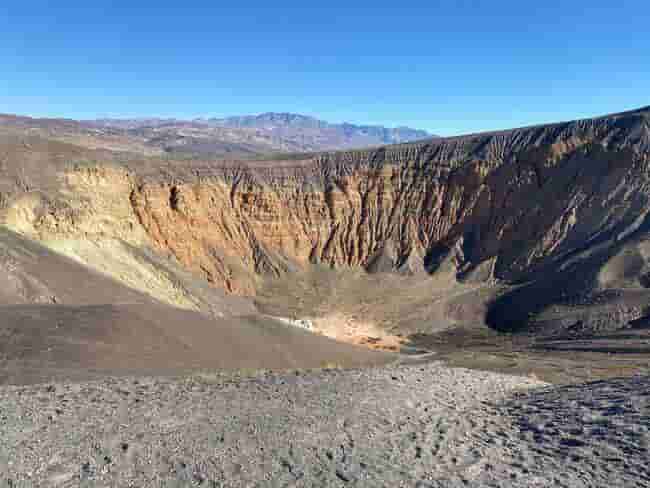 Nevada Injury Attorneys
PASSION AND JUSTICE
Truck Accident Attorney Las Vegas
Staggering Reports on Truck Accidents
In 2018, a report was published by the Federal Motor Carrier Safety Administration of the United States Department of Transportation. At that year, trucking accidents considered fatal involved 5,096 large trucks; 112,000 involved in injury crashes; and 414,000 trucks involved in property damage.
According to the U.S. Department of Transportation's Fatality Analysis Reporting System (FARS):
A total of 4,136 people died in large truck crashes in 2018.

16 percent of these deaths were truck occupants.
67 percent were occupants of cars and other passenger vehicles.
15 percent were pedestrians, bicyclists or motorcyclists.

The number of people who died in large truck crashes was 31 percent higher in 2018 than in 2009.
Catastrophic damage is expected from a collision between a large truck and a typical passenger car, with the trucks typically weighing around 80,000 pounds more than a normal car. These accidents happen every single day, and can potentially cause serious injuries, brain trauma, amputations of body parts, and even death.
Usually, these are due to human error, caused by overworked drivers. What's worse is that their cargoes are not just cottons or cushions, but frequently are heavy and hazardous materials like steel or gasoline. Imagine, changing your life drastically, just because a truck driver fell asleep while driving or was under the influence of drugs or alcohol.
Other leading causes are distractions from phones, improperly loaded cargo, poorly-maintained trucks, and equipment failure.
What to Do Following a Truck Accident?
The number one rule is to be mindful.
If your phone is working, call the police or necessary emergency workers to assist with any of your injuries.
Call your family and friends. Tell them about your truck accident and where you are, so they can come to your rescue.
Take photos and videos of the damages and injuries caused to you and your passengers.
Listen to and take notes of witness statements which will be taken by the police when they arrived. Record them on your phone (with their permission) so you will have their clear statements at your disposal.
Keep all records like police reports, medical reports, and bills.
This way, you will be sure that everything is well-documented to fight for your case with you or your truck accident attorney. Remember, that to be granted actual damages, you must substantially prove injuries and expenses with probable evidence.
Best Thing to Do after a Truck Accident is to call a Truck Accident Attorney
Truck accidents are complex. A truck accident will likely cause you pain and financial hardship.
However, truck companies are often insured in the millions and more than one party may be held vicariously responsible for a driver's negligence. Obtaining evidence and negotiating with multiple insurance companies may become a long and tedious process.
To reduce the stress and burden on top of what you are already going through and to ensure that you will be fully compensated, the best thing to do is to contact a truck accident attorney.
If you or your loved one is involved in a trucking accident, fill out our free case evaluation form to see if our truck accident attorneys, investigators, and expert witnesses can assist you with your case.
We offer free consultations to help as many individuals as possible, and to provide immediate legal assistance to victims of truck accidents. Learn more about us.
Important Facts about Truck Accidents
Truck Accidents vs. Car Accidents
1. As to size, freight trucks tend to weigh twenty times more than the weight of passenger cars. They aren't called "big rigs" for no reason.
2. As to distance and travel time, employed drivers are often rewarded with financial incentives for traveling large distances faster. These motivations, while beneficial to the company, can conflict upon drivers' well-being, attitude, and safety. Not to mention the passenger cars that they might possibly collide with.
3. As to insurance policies, truck drivers' policies are up to fifty times larger than car accident policies. Hence, the insurance companies, with all their huge channels of resources, will do everything possible just to prove that they are not responsible for paying anyone.
4. As to damages, with the weight and over-all size of a "big rig", more serious damages are expected to the surrounding property and people involved. Broken bones, severe lacerations, blindness, and loss of memory are just few of the possible disastrous effects.

Companies and insurers have deep pockets to use in trying to escape liability in truck accidents. After a truck accident, they will be already assembling their own legal team to fight your claims. This is why getting a free case evaluation with a truck accident attorney would be beneficial to you in the long run and could prevent thousands or millions of dollars worth of mistakes or stress.
Common Federal Motor Carrier Safety Administration (FMCSA) Violations
Trucking is an interstate business, meaning it takes place over several different states. Oftentimes the trucking company headquarters, pickup location, and delivery location are all different states. Trucks than have to drive through multiple other states to make a delivery. This can make compliance with various state laws more difficult because states have different laws, rules, and regulations pertaining to shipping and large commercial vehicles.
This is why there is a federal agency known as the Federal Motor Carrier Safety Administration (FMCSA). This agency sets rules and regulations on a national level which set the minimum requirements that all truck drivers and trucking companies must comply with. Many of the regulations are aimed at safety. When an FMCSA regulation is violated which causes a trucking accident in Las Vegas, Nevada, it could result in liability for the truck driver or trucking company.
Some of the most common FMCSA violations that could result in liability include the following:
Hours of Service Violations
Because fatigued driving is dangerous driving, the FMCSA has set hours of service (HOS) regulations governing the conduct of commercial truck drivers. This are split into two categories; passenger-carrying drivers and property-carrying drivers.
Passenger-carrying drivers may only drive for a maximum of 10 hours after 8 consecutive hours off duty. Passenger-carrying drivers may not drive after having been on duty for 15 hours, following 8 consecutive hours off duty. The off-duty time is not included in the 15-hour window.
For property-carrying drivers like most truck drivers in 18 wheelers, box trucks, and big rigs, the HOS regulations are more complicated. They are the following:
24-hour clocks of a maximum of 14 hours on duty, following by a minimum of 10 hours off duty (resting)
Cannot drive more than 11 hours per a 14 consecutive hours on duty
Maximum of 8 consecutive hours of driving before a mandatory 30-minute break
May not drive beyond the 14th consecutive hour after coming on duty until there has been 10 consecutive hours of a break
May not drive after 60/70 hours on duty in a 7/8 consecutive day period, which the consecutive day period only restarts after taking 34 or more consecutive hours off duty.
Cargo Inspections
Whenever cargo falls off of a truck due to an improper load or unsecured load, a victim who is injured may have multiple FMCSA and Nevada statute claims against the trucking company and truck driver.
Specifically under the FMCSA regulations, 49 CFR section 392.9 requires a truck driver and trucking company to inspect their vehicle and cargo before the being the delivery. A truck driver must also inspect the cargo:
Within the first 50 miles of beginning a delivery, AND
Reexamine the cargo and securement devices whenever one of these conditions comes occurs:

The driver changes duty status (on duty or off duty per the HOS regulations)

The truck has been driver for more than 3 hours, or

The truck has been driven for more than 150 miles.
Drunk Driving
The FMCSA regulations are the strictest drunk driving rules in the entire country. Not only is a truck driver not permitted to have a BAC over 0.0, but a truck driver is not allowed to consume any alcohol within four hours of starting a shift. If you were injured in a Nevada trucking accident caused by a truck driver who is intoxicated, you have a very strong case against the truck driver and trucking company.
Disabled Truck
If a truck is disabled on the side of the road it can be a very serious and deadly hazard. This is particularly true at night or during inclement weather. Even if you strike a truck that is stopped on the shoulder off the road, the truck driver may be liable for your accident if the FMCSA regulations governing a disabled truck are not met.
The regulations under 49 CFR section 392.22 require the following:
Emergency hazard flashers to be turned on immediately when stopped
After 10 minutes of being stopped on the roadway, a truck must place warning devices:

Approximately 10 feet from the stopped truck in the direction of approaching traffic

Approximately 100 feet from the stopped truck in the direction of approaching traffic, and

Approximately 100 feet from the stopped truck in the direction of oncoming traffic.
Inclement Weather
Truck drivers are outright prohibited from texting while driving. If your trucking accident was caused by a truck driver who was texting at the time of causing your accident, or if a trucking company required its truck drivers to text, that could result in liability against both defendants under FMCSA regulations.
Possible Compensation Following a Truck Accident
Just like other personal injury lawsuits and wrongful death lawsuits, the types of compensation available to victims of truck accidents are economic damages and non-economic damages.
Economic truck accident damages serve to cover the monetary costs, including current and future medical expenses, loss of wages, and loss of earning capacity.
Non-economic damages compensates for intangible losses such as pain, suffering, mental anguish, and loss of consortium.
In addition to economic and non-economic damages, punitive damages may be awarded if the trucking accident was caused by willful, malicious, fraudulent or reckless actions of the defendant. Punitive damages serves to punish the offender for his outrageous conduct and to deter him and others like him from similar conduct in the future.
Why You Should Contact A Truck Accident Attorney Today
Your truck accident attorney will establish the parameters of the parties' duty of care and convince the court that there was a breach of that duty that led to your personal injuries.
Michael Hua Injury Law, as your truck accident attorneys, will do a thorough independent assessment of your truck accident by:
Comparing the current amendments to State and Federal Trucking Regulations with compliance of the trucking company;
Obtaining data from the truck's Electronic Control Module or "black box";
Reviewing available security camera or dash cam footage;
Gathering other relevant evidence like witness statements;
Analyzing police and accident reports to compare with available evidence;
Analyzing and keeping tabs of medical records;
Obtaining alcohol and drug testing from the truck driver; and,
Protecting critical evidence by sending a spoliation letter to the truck company before documents involving driver logs and black box information are either lost or destroyed.
To prevail in a truck accident lawsuit, we, as your truck accident attorney, will show that the truck driver had a duty of care to other vehicles on the road, that the driver breached this duty through an action or omission, that an injury was sustained, and that the breach of duty is the proximate cause of the said injury.
Should you wish to pursue a product liability case, we will create a strong case for the accountability of product manufacturers. This is viable if the defect in the truck caused by the company's products largely contributed to your trucking accident.
Michael Hua Injury Law was created with the mission of giving a fair fight to injured humans who are up against heavily profitable insurance companies and corporations who refuse to pay honest and legitimate claims. We are experienced in handling serious personal injury lawsuits, such as truck accidents.
You will be assured that you have compassionate attorneys who will work on a contingency fee agreement: meaning there is no fee til you win. We dedicate our careers to the aggressive pursuit of full justice and we will not settle for anything less than full compensation for you – in this case, for your injuries caused by truck accident.
Contact us now and get a free deep dive into the facts and circumstances of your case with a truck accident attorney.
GET YOUR FREE CASE EVALUATION TODAY
We will get back to you as soon as we can and remember, no fee until we win.