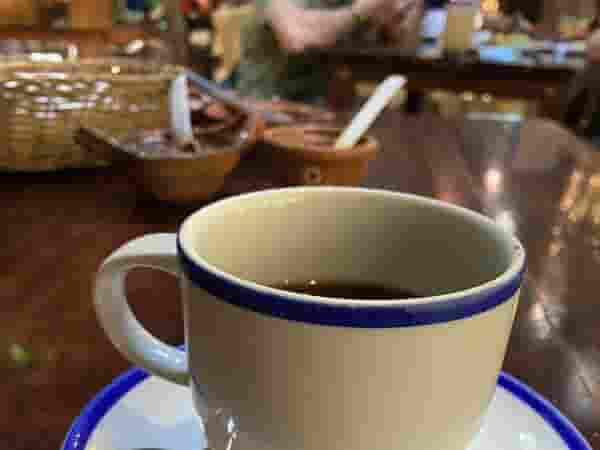 Nevada Injury Attorneys
ACHIEVE FULL JUSTICE
Drunk Driving Injury Lawyer Las Vegas
Drunk driving results in a significant number of both single-vehicle collisions and collisions involving a drunk driver and other vehicles.
In the United States, drunk drivers kill someone once every 50 minutes.
Over 10,000 people die every year from alcohol-impaired driving crashes. Drunk driving costs the United States $132 billion a year.
On average, two in three people will be involved in a drunk driving crash in their lifetime.
The results of drunk driving are often disastrous. Las Vegas obviously has the reputation for being the party and entertainment capital of possibly the entire world and the number of drunk driving fatalities have been continually trending up in Nevada and Las Vegas.
Drunk driving is a problem.
Las Vegas DUI penalties include arrest, vehicle impound, two to six days of jail or community service, a fine of $400 to $1,000, chemical test fees, DUI school, drivers license restrictions, and a victim impact panel among other things. The punishment gets worse with the more drunk driving incidents with more drunk driving convictions.
Drivers who knowingly drink and get behind the wheel in a drunk state pose a terrible danger to other drivers who share the road. The victims of drunk driving accidents and their families have the right to get full justice and compensation for their harms and losses. After all, drunk drivers know what they are doing is negligent, against the law, and they get behind the wheel anyways.
Even buzzed driving is regarded as drunk driving and still and poses a terrible danger to other drivers who share the roadway.
Drunk driving accidents are 100% preventable and you should be compensated for another driver's unlawful and consciously reckless act of getting drunk, getting behind the wheel, and injuring someone.
Your life should not have turned upside down just because someone else broke Nevada's drinking and driving laws, putting you at risk. You can take a stand. Contact a drunk driving accident lawyer.
Nevada DUI Penalties
Nevada DUI laws are some of the most stringent in the country. Every DUI arrest in Nevada may result in two cases being filed. One is a criminal DUI case, which is prosecuted in the courtroom. The other is a case with the Department of Motor Vehicles, which may suspend or revoke your driver's license.
The criminal case may result in jail time, DUI classes, community service, vehicle impound, fines, and attendance at a victim impact panel. A conviction for DUI in Clark County may also stay on a person's criminal record for a long time.
Employers – particularly casinos and Las Vegas entertainment venues – frequently conduct criminal background checks before hiring and it may difficult to get a job with a felony on your record.
Sometime after sentencing, you must pay any reinstatement fees and penalties, as well as perform a series of DMV tests. You may be expected to maintain an expensive SR-22 insurance policy. Note that even if you win your criminal case, your license might not be automatically returned.
Consider both the impact of a criminal penalties if being found guilty of DUI in Clark County and the social outcomes of not being able to drive to the grocery store, to medical appointments, work, or school before deciding to drink and drive.
Punitive Damages: Making an example of and punishing Drunk Drivers
On top of the forms of compensation such as medical bills, pain and suffering, and lost wages that you may see in most personal injury cases, you may be able to seek punitive damages from a drunk driving accident.
Punitive damages may be awarded against the conscious disregard for public safety or when someone acts at a level beyond mere negligence in Nevada personal injury cases. For instance, acting with specific intent, wilful misconduct, malice or fraud. Oftentimes drunk driving will fit into one of these categories.
Punitive damages stack on top of your compensatory damages. Punitive damages are not only used for punishing the defendant but also to serve as a deterrent to dissuade other people and corporations from engaging in similar misconduct.
Drug and Alcohol Tests from Drunk Driver Employers
Say you get in an accident and the drunk driver who hit you was under the scope of employment of an employer or some other corporation. A major issue in this situation occurs on the number of times the employee was tested for drugs and alcohol throughout their employment.
Companies must conduct reasonable background checks and drug tests of their drivers to prevent needless danger to our community.
Companies and drivers alike must reasonably make sure they are not responsible for drunk driving accidents on the road because of the danger involved. If a company knew or should have known that an employee was prone to driving under the influence or criminal characteristics they may be separately liable for negligent hiring, retention, training, and supervision.
Contact Michael Hua Injury Law to get justice against a drunk driver. Click here for a free evaluation.
How a Drunk Driving Accident Lawyer Can Help
Hiring a car accident attorney can help make things easier for you. A car accident lawyer may relieve the stress of your legal responsibilities and deadlines while ensuring you maximize the justice and compensation you deserve. They may also make sure that you do not make any mistakes along the way and make you look the best as possible should you go to court.
A car accident lawyer will fight in court and analyze all relevant evidence of your case. A car accident lawyer may establish the negligence of the at-fault party and assist in determining your own potential liabilities. Car accident lawyers help their clients to obtain the most desirable outcome.
Experienced personal injury lawyers deal with cases that involves drunk drivers in car accidents, truck accidents, motorcycle accidents, and many other acts of carelessness. They understand the legal issues and how to create a compelling case for their clients in such situations.
Your Drunk Driving Injury Lawyer's Process
A car accident attorney starts each case by thoroughly investigating the evidence and facts to show liability. They examine all facts and circumstances to recognize all possible responsible parties so that their clients can seek the maximum amount of recovery that they are entitled to.
A diligent car accident lawyer takes the entirety of their victim's harms and losses such as lost wages, medical costs, and the pain and suffering of the victim and victim's family. The goal in each case is to maximize the justice and compensation their client receives.
A car accident lawyer will review every aspect of your drunk driving accident. They will make sure the scope and extent of your damages and harm are completely documented so that you will have strong evidence in your lawsuit against the drunk driver.
Evidence is Required to Prove Drunk Driving
Drunk driving accidents are taken very seriously by auto accident lawyers in Las Vegas. Not only did the drunk driver act in a way that prompted substantial injury to you, but the drunk driver was also involved in criminal activity that violated the law.
Many additional factors are present in a drunk driving collision case versus a non-drunk automobile accident case. For instance, there is a lot of evidence that needs to be collected related to the drunk driver's state at the time of the collision.
Your drunk driving accident lawyer may need to gather police reports, arrest records for the intoxicated driver, field sobriety test results, and any biological test results that prove that the other driver was well over the prescribed limit at the time of the accident.
Furthermore, if the drunk driver is sentenced criminally for his or her drunk driving. The criminal conviction and the evidence surrounding the conviction may be used to show the drunkenness of the victim in a civil personal injury lawsuit, especially if a blood test was involved.
Advantages of Hiring a Drunk Driving Accident Lawyer
When collisions occur, they affect all the people included in the accidents. Whether it is a car accident or a loss of your loved one due to the carelessness of another person, choosing the legal options available to you can be complicated.
As a victim, you may feel frustrated with medical bills, lost wages, emotional suffering, and dealing with the insurance company's agents. Furthermore, you want to assure that you can get back to the previous position you were at before the accident.
Most times, the insurance company will pretend like you were never hurt. Therefore, it is essential to hire a drunk driving accident lawyer. They will guide you through the process. Hiring a drunk driving accident lawyer may help you in multiple ways:
Drunk driving accident lawyers have knowledge of state laws
Hiring a professional attorney after the car accident means, you have somebody to back you with an expert understanding of personal injury and traffic laws.
Drunk driving accident lawyers communicate and negotiate on your behalf
Once you have met with a drunk driving accident lawyer, the insurance company will continuously try to save money by trying to reject your claim or devalue your injuries. They will use your words against you to deny you of the deserving payments, even if you are a victim of a drunk driver.
An experienced drunk driving accident attorney will take the insurance company to court and fight for your full justice and compensation.
Drunk driving accident lawyers use their expertise to establish the negligence of the other party
Drivers must follow the rules of the road to prevent unnecessary danger. A skilled lawyer will show that your safety was the duty and was in the hands of the drunk driver. An experienced lawyer will fully prove that your injuries and losses were also medically caused and related to the drunk driver's negligence.
Drunk driving accident lawyers gather important evidence to support your claim
A skilled auto accident attorney will collect proof to support your claim for a crash caused by another person's negligence. Proof may include accident reports, traffic camera surveillance, statements of an eyewitness, medical reports, among other things.
Drunk driving accident lawyers help clients file claims under the State's procedural rules and regulations.
It may be essential that you file your personal injury case in court to receive full justice and compensation. To do so, you need to file a claim with state rules, regulations, and other legal requirements. A drunk driving accident lawyer will make sure that your case is handled the proper way.
A Drunk driving accident lawyer will provide a fair evaluation of your claim and will only settle for full and fair compensation.
You should almost never accept the first offer from the insurance company which will always try to settle the your claim for a discount. A skilled car accident lawyer will review factors like medical expenses, lost wages, past and future income, and property damage to correctly estimate your claim's value.
Your recovery is your drunk driving accident lawyer's priority:
If you have been hurt, you may need a Las Vegas car accident lawyer. You will likely be dealing with doctor's visits and healing treatments to help return to your previous self. You just want to get back on your feet and doing the things you love. Because of this, you will be overwhelmed with the legal side of things.
Settling a claim is a time-consuming process. Personal injury attorneys work continuously to make sure that accident victims are financially compensated, and more importantly, that recovery occurs the right way.
Michael Hua Injury Law is a dedicated and passionate law firm that will provide a free evaluation and deep dive into the facts and circumstances into your case. We may help secure financial compensation and justice for medical bills, pain, suffering, and lost wages among other things. Feel free to contact us with any questions regarding drunk driving accidents.
---
GET YOUR FREE CASE EVALUATION TODAY
We will get back to you as soon as we can and remember, no fee until we win.