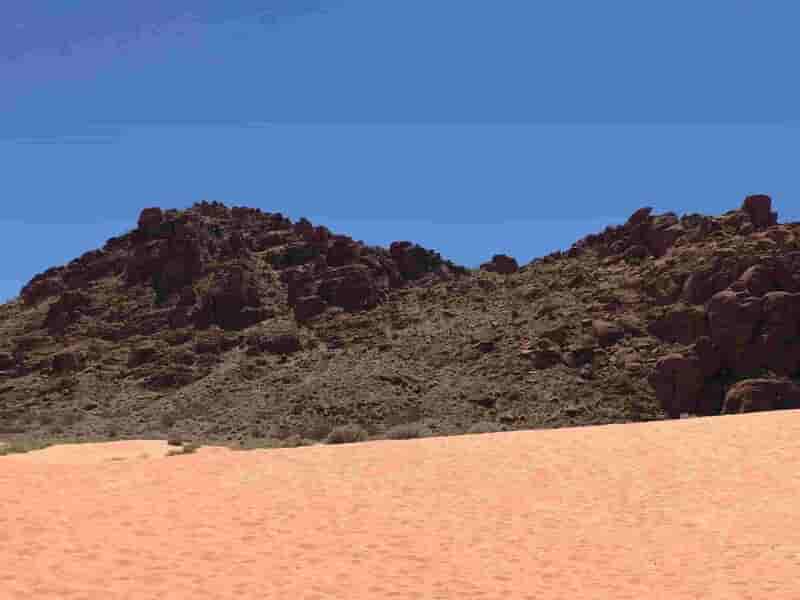 Nevada Injury Attorneys
PASSION AND JUSTICE
CAR ACCIDENT LAWYER LAS VEGAS
Car accidents are life changing. Almost approximately 6.5 million motor vehicle crashes are reported per year to the police. The National Highway Traffic Safety Administration reports that approximately 70% of all motor vehicle accidents involving multiple vehicles result in injury or fatality. Men are more likely to be involved in fatal crashes. The COVID-19 pandemic actually showed an increased fatality rate despite the number of vehicle miles traveled.
A car crash itself is only the beginning of a long process: filing the claim, determining fault, factual disputes, medical treatment, recovery and ultimately closure.
Fighting an insurance company or the courthouse can be scary. You do not need to and should not do this alone. The Las Vegas car accident lawyers at Michael Hua Injury Law aggressively fights for victims of car accidents to get the full justice and compensation available by navigating confusing legal and insurance procedures. If you move forward with your case with us, you will have open communication with us. We provide consults through phone, in person, or online video conference. We are aggressive and we do not charge per hour and there is no fee til you win.
Fill out a free case evaluation form to discover what Michael Hua Injury Law can offer for you.
Common Causes of Car Accidents
Laws and safety rules were created to protect people from unnecessary harm. The Nevada rules of the road are extensive and are laid out in NRS 484b. Any violation of the Nevada's rules of the road may result in needless danger resulting in injury or death and can make you at fault for a car crash. The DMV also provides considerable guidance on how people should reasonably and safely drive.
The most common driving behaviors that result in reported for drivers and motorcycle operators involved in fatal crashes were:
Driving too fast, exceeding speed limits, and racing;
Driving under the influence of drugs, alcohol, or medication;
Failing to maintain a proper lane;
Failure to yield the right of way;
Distracted Driving; and,
Careless driving.
As you can see, just doing what you are supposed to do will save a lot a lot of tragedy and trouble. Contact a car accident lawyer for more information.
Call a Car Accident Lawyer for these Common Injuries caused by Car Accidents
People can sustain injuries in any car accident, even those in cars traveling slowly or where low visible property damage exists on the vehicle. Common car accident injuries include:
Soft Tissue Injuries
Although these are labeled as "soft" with insurance companies, soft tissue injuries can actually be some of the most complex and lingering injuries a car accident victim can sustain. Any damage to tendons, ligaments, and tendons are commonly referred to as a soft tissue injury.
Types of soft tissue injuries differ; however, the most common that you see is whiplash. This typically occurs when the muscles and ligaments in the neck are overstretched from the sudden impact of a car accident. Although it is primarily involves just the neck, it can cause pain and tightness to your head, upper back, shoulders, and in some cases extend down to your low back.
Immediately consult your doctor and an attorney if you feel tingling down your arms. Your car accident lawyer will best give you the right advice for soft tissue injuries.
Chest Injuries
Chest injuries in a car accident commonly occur from seat belts or striking a steering wheel. This can result in bruising in the chest plate, sternum, and the ribs. This may also result in broken ribs as well.
Head Injuries
The impact of a collision can cause your head to move at a high speed in many directions (your brain does not like this). Your head may also slam into the steering wheel, dash, door, or window. This may result in concussions, traumatic brain injuries, and skull fractions. Proving a head injury is complex and we'd best recommend consulting with a car accident lawyer if you struck your head in a car accident.

Back Injuries
Back injuries are probably the most common injury resulting from a car accident. These may consist of soft tissue injuries that recover in a few weeks to severe spinal cord damage that can be permanent or even cause paralysis. Common back symptoms that may result from a car crash are sprained and strained muscles and numbness and tingling down your arms and legs. Back injuries are tricky and can be debilitating. We recommend talking to a car accident lawyer if you believe you suffered back injuries in a car accident.
Accident causes
The driver behaviors most commonly reported for fatal crashes in the latest study by the National Highway Traffic Safety Administration and the
Our Process
1. Gather Initial Documents
Your car accident lawyer will first gather all relevant records to your claim such as: police slips, medical records, medical bills, photographs and videos that you have taken, insurance policy information so we can understand the gravity of your injuries and begin to build your case.
2. Investigate and Gather Evidence
Once your car accident lawyer has has the initial documents, they will investigate your accident with a fine comb. Your car accident lawyer will obtain police records, dash footage, security footage, and more of which may be available and related to your crash.
3. Negotiation
Your car accident lawyer will then present your case to the defense before we need to enter the courtroom. If the negotiations do not result in a successful settlement, we are prepared to file suit and take them to court to present your case in its fullest and most aggressive form.
Should I get a Car Accident Lawyer?
A car accident is the beginning of your worries. Navigating the procedures surrounding an insurance claim can be tricky and is subject to potential pitfalls, especially if fault is disputed. Insurance companies may attempt to obtain recorded statements and conversations from you to obtain a confession or soundbites down the road. Insurance companies may attempt to settle your claim for far less than its true value. A car accident lawyer can protect you from tricky insurance tactics and puts someone with the knowledge of the law to fight for you at the front line.
How much does car accident lawyer charge?
Michael Hua Injury Law works on a contingency fee. You only pay when your car accident lawyer wins your case. This allows people in all stages of their life the ability to afford and retain an attorney. This is especially important when you are faced with a sea of medical bills and inconvenience from a car accident. Car accident lawyers at Michael Hua Injury Law do not take a fee for any portion of money received for vehicle repairs, tickets, or replacements and we essentially only take a fee from the injury side of your case. We also fight to reduce your medical bills.
How long is the process with a car accident lawyer?
Michael Hua Injury Law will get in contact with you within 24 hours after you submit a form. We typically provide same day service if you call us. We will meet you for a free consultation where we dive deep into your case with you at your choice of phone, in person, or online video conference. We work as efficiently as possible to resolve your case so it does not continue any longer than necessary.
Should I speak with a car accident lawyer?
Yes. The car accident lawyers at Michael Hua Injury Law will focus on your case, the evidence, speaking with expert witnesses, and negotiating on your behalf so that you may recover and move on with your life. We know what to look for and how to get it. If necessary, we will see your case through to the end until you receive full and fair justice and compensation.
What is the value of my case?
A settlement value may substantially vary depending on the facts and circumstances of your accident. Your repair bill, medical bills and records, and the nature of your injuries may all play a factor in what an insurance company may pay.
The information here is for informational purposes only. No article can substitute for the advice from an experienced attorney. If you believe you require legal assistance, we recommend you speak to an experienced car accident lawyer. Michael Hua Injury Law will give you the fair fight and full justice that you deserve. Click here to learn more about all other personal injury cases. Contact us for a free consultation where we will deep dive into the facts and circumstances of you case.
GET YOUR FREE CASE EVALUATION TODAY
We will get back to you as soon as we can and remember, no fee until we win.